Rotary Club of Maumee
Where neighbors, friends, and community
leaders take action to create lasting change.
Our meetings are now at:
Toledo Country Club
3949 River Road, Toledo, Ohio
First Wednesday of the Month – breakfast meetings:
Fellowship and Coffee at 7:45 am
Meetings begin at 8:00 am
Second, third, fourth and sometimes fifth Wednesdays:
Fellowship at Noon
Meetings begin at 12:15
Breakfast and lunch are $22; prospective members do not pay a fee for attending their first meeting.
Please visit our calendar for speaker and meeting confirmation times.
Events may change these regular meeting dates or times, so please check our calendar or Facebook page for updated information. Please email at info@maumeerotary.com if you are planning to attend.
The easiest way to make a difference is to stand up and get involved. The Maumee Rotary Club is always looking for motivated, passionate residents and people from area businesses to join our cause. See our membership page.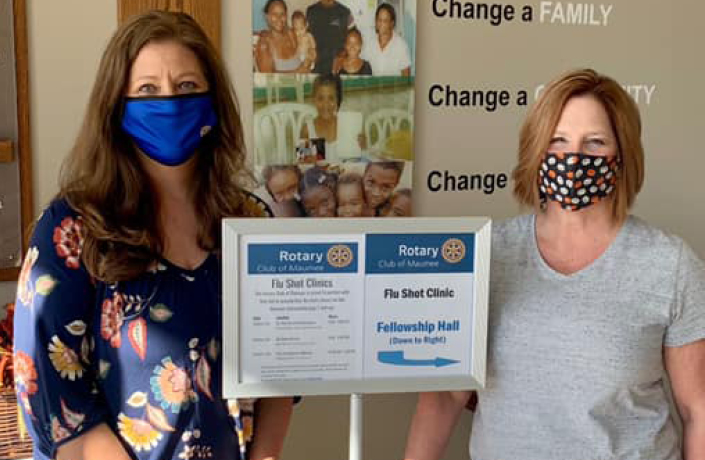 Service Above Self
The Rotary Club of Maumee is focused on supporting our community and our world through charitable giving and volunteer work. Our mission is simple: Service Above Self. By supporting Rotary, we are able to contribute time, energy and resources to the local and international issues facing our world today.